Eco-Friendly Choices: Sustainable Products for the Disabled Community
Introduction
Welcome to a world where sustainability meets accessibility. This article aims to spotlight eco-friendly products that are not just good for the planet but also cater to the disabled community.
Why Sustainability Matters
Single-use items often end up in landfills, harming our planet. We are all trying to do our bit, sometimes it feels impossible because there there are many healthcare and medical items that have to be single use for very good reasons. And no one should feel guilty about that if you need them to stay healthy! However there are some items that we can make choices that are more sustainable. Lets consider some eco-friendly alternatives to common healthcare items and daily living aids.
Eco Knorks - Compostable Plastic
Meet the eco knorks, your new dining companions. These knorks are made from compostable plastic. They break down naturally, reducing waste and helping the environment.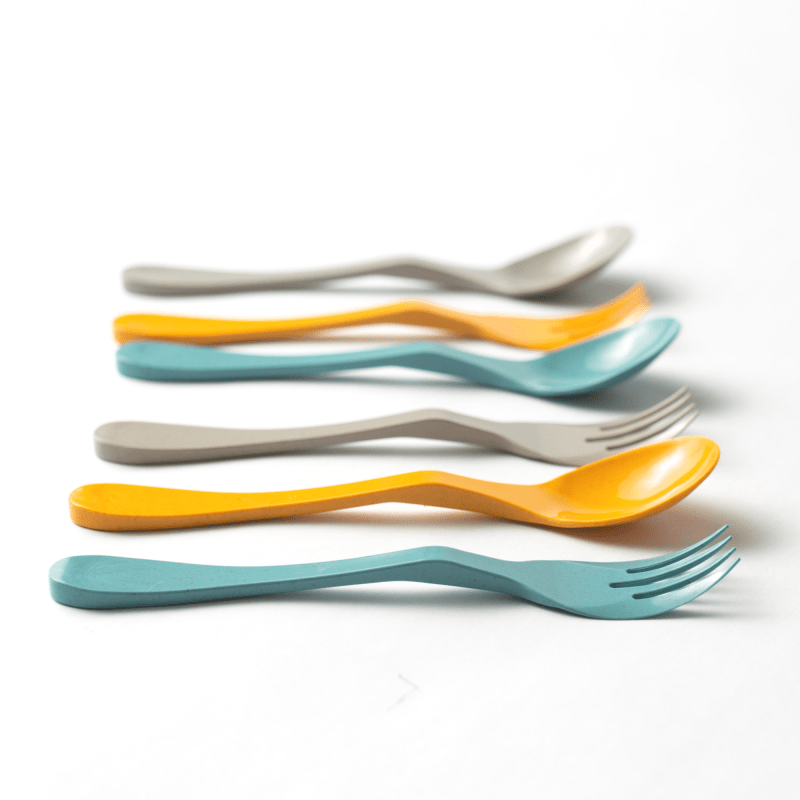 Eco knorks provide an excellent eco-friendly alternative to single-use plastic utensils. These knorks, a combination of a knife and fork, are made from PLA - a bioplastic derived from plant starch. Unlike traditional plastic, PLA knorks are certified industrially compostable. This means they will completely biodegrade in large composting facilities in just a few months.
Composting these knorks prevents plastic waste from piling up in landfills and oceans. Using compostable eco knorks is a simple change that allows disabled people who prefer to carry their own utensils to make a more sustainable choice. The knorks come in a range of bright colors and are BPA-free and dishwasher safe for convenience.
Knorks cut like a knife in a rocking motion and are ideal for one handed eating. These eco-knorks are a great option for people who like to carry their own preferred cutlery.
Bamboo Straws
Say goodbye to plastic straws (if you can!). Bamboo straws are here to stay.
Plastic straws are another common single-use item that is extremely damaging to the environment. Thankfully, bamboo straws provide a renewable and sustainable alternative. These straws are handmade from organically grown bamboo, a fast growing grass.


Unlike plastic, bamboo is biodegradable, natural and renewable. Bamboo straws are durable and can be used for over a year with proper care.
They are an excellent plastic straw replacement for disabled people who rely on straws for drinking. Using bamboo straws prevents millions of plastic straws from ending up in oceans and landfills.
They're reusable, biodegradable, and a perfect fit for an eco-conscious lifestyle.
Bamboo straws are not suitable for all disabled people, particulary those with spasms or epilepsy where a bendy straw is safer, but for those who can use them they are a great addition to a travel bag.
Topple Tray - Stainless Steel
The Topple Tray is more than just a tray; it's a statement. Made from stainless steel, it outlasts its plastic counterparts. It's durable, recyclable, and stylish. It's one handed and a 'no-spill' tray that has to be seen in action to be believed.
Many of the alternative plastic one-handed trays on the market are very cheaply and poorly made and the handles break on them very quickly and the tray may end up in landfill. The Topple tray being steel is built to last a lifetime and maybe more and steel is fully recyclable.


Stainless steel is eco-friendly, 100% recyclable and does not leach chemicals into food or drinks. It is also extremely durable - a steel Topple Tray can be used for 15-25 years with proper care. Choosing this reusable tray over plastic helps reduce waste and is a great sustainable option for people who need an adaptive carrying or serving aid.
Solid Oak Bed Wedge Mattress Lifter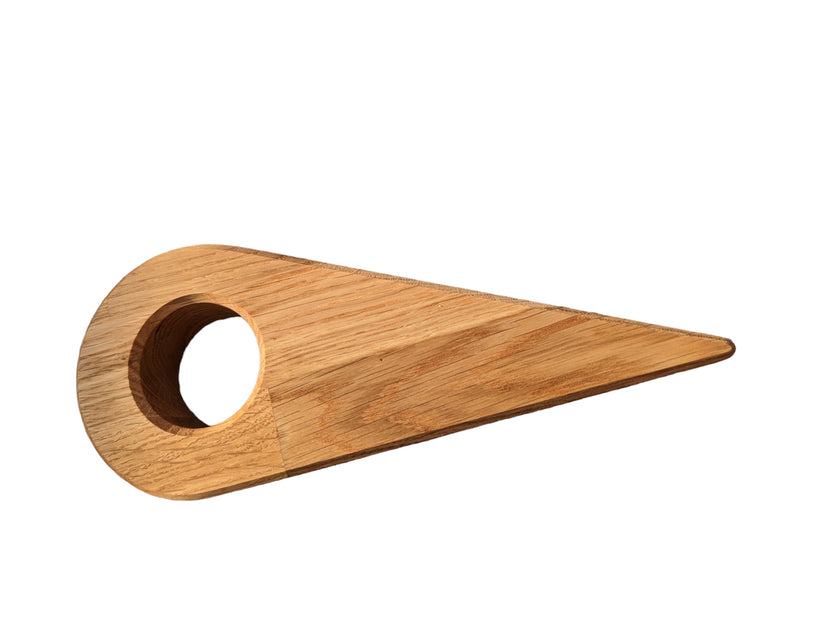 Introducing the Solid Oak Bed Wedge Mattress Lifter, a new boon for bed-making. Unlike plastic mattress lifters, this one is made from high-quality oak, sourced and made in UK. It's not just durable but also eco-friendly. The ergonomic design eases the strain on your back, making bed-making a breeze. Plus, it's stylish and blends well with any room décor, if it is left out on a bedside table. Unlike the truly ugly plastic mattress lifters which are a large garish lump of plastic!
Pre-Owned Items
Don't overlook the value of pre-owned items. They offer a second life to products and keep them out of landfills. It's a win-win for both your wallet and the planet. Check out our evergrowing and changing collection here, we are sourcing new items weekly.
Not only is acquiring reusable pre-owned items much more environmentally friendly than constantly buying new, it is also very cost-effective. For those on fixed or limited incomes, like many disabled or older people, finding quality pre-used products helps save money while avoiding unnecessary waste. It's a win-win situation.
Conclusion
Choosing eco-friendly products is not just a trend; it's a responsibility. These sustainable options offer the same functionality but with a smaller carbon footprint. Don't feel guilty about the single use products you need to use because of your disability though, life can be challenging enough without worrying about things you cannot change. Some items just have to be single use to prevent bad health impacts.
Ready to Try?
Ready to make a change? Click the product links above to explore these eco-friendly choices and make a positive impact today.
Please leave a comment if you have any tips or suggestions for other new products or eco-hacks.